Juvederm Ultra XC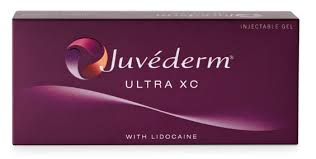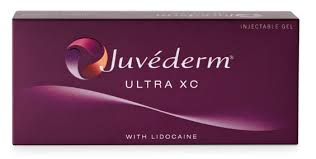 Description
Juvederm™ is a facial filler made from hyaluronic acid (HA) - a naturally occurring sugar found in your skin. It combines with water in your skin to instantly restore lost volume, smooth out lines and wrinkles and enhance lips. The smooth gel provides results that are not only instant, but also long lasting and natural looking.
Juvederm™ smoothes unwanted lines, restores natural contours and lost fullness in cheeks and enhances lips to give you a smooth, natural and refreshed-looking appearance.
Juvederm™ is best used for facial rejuvenation or enhancement. It will:
Soften smile lines
Restore lost fullness in your cheeks
Enhance the size and shape of your lips
Contour to your jaw line
The most appropriate lines to treat with Juvederm™ are those that are described as static - the lines you can see when your face is still. Juvederm™ can also be used to enhance your lips or accentuate cheeks, for soft, subtle results that leave you looking your best.
The injection process is quick and easy and takes only about 15-60 minutes, depending on the areas treated. You'll also need to allow time to consult with your doctor prior to treatment.
The unique formulation of Juvederm™ is clinically proven to last up to one year* with one treatment.